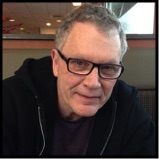 Mary Ragan entered higher education through Macomb Community College, but then took a detour through the worlds of factory labor and banking before becoming a financial planner. Unable to resist the lure of literature, she returned to school to complete her bachelor's degree at St. Mary's College and then her master's degree at Oakland University. Her return to higher education came full circle as she began her teaching career as a Writing Mentor in Macomb's writing center. She moved into an adjunct role and then served as temporary full time faculty before becoming full time faculty. Now, in addition to her teaching, she coordinates the hiring, evaluation, and training of some 50 adjunct faculty for the English Department. Her formidable organizational power and a keen awareness of the class biases that can misdirect education are central to openbookbag.com. In particular, she is responsible for transforming the worn notion of the modes by treating them as specific facets of a larger process: critical thinking. Her resume is available here.
Hugh Culik has often published about the connection between literature and mathematics because it helps him think about how to design curricula, teach writing, and escape standardization. He began his teaching career at the high school level, but after the publication of a mildly successful novel found himself teaching literature, composition, and digital studies at the University of Detroit Mercy where he eventually became Chair of English, Director of Writing Across the Curriculum, and a founder and editor of the national journal Post Identity. Working with the Grosse Pointe Public Schools, he re-invented the pedagogy and curriculum of the university's digital studies program for the district's newly created Community School. Later, at the Bonifas Arts Center in Michigan's Upper Peninsula, he organized exhibits, raised funds, and worked to integrate the arts into education. He returned to teaching at Ferris State University where he also organized fund raising for the Jim Crow Museum. He enjoys teaching because of its insoluble conflict between transmitting established knowledge and critically examining its legitimacy. He teaches at Macomb Community College alongside Mary Ragan. His resume is available here.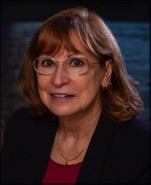 Accessibility Statement:
Open Book Bag is a set of two openly licensed, online textbooks available at no cost to students. Their main value is quality content, which meets the scope and sequence of the course for which they are designed. They contain no software, required audio/video, or user inputs; as a result. Thus, many standard accessibility criteria categories do not apply. The text is a set of .pdf files, any of which can be read with standard text-to-voice software available on word processors such as Microsoft's Word or Apple's Pages.
Natalie Priebe Frank got her PhD at the University of North Carolina at Chapel Hill and has been in the mathematics department at Vassar College since 2000. Her research is primarily on hierarchical tilings in two dimensions, which she looks at from dynamical, ergodic theoretic, and topological perspectives. She also enjoys investigating the artistic beauty of self-similar tilings.